Donation in memory of Kirsty MacColl
MFFC news | credit: by Natasha Hickman on: Friday, 20 October 2023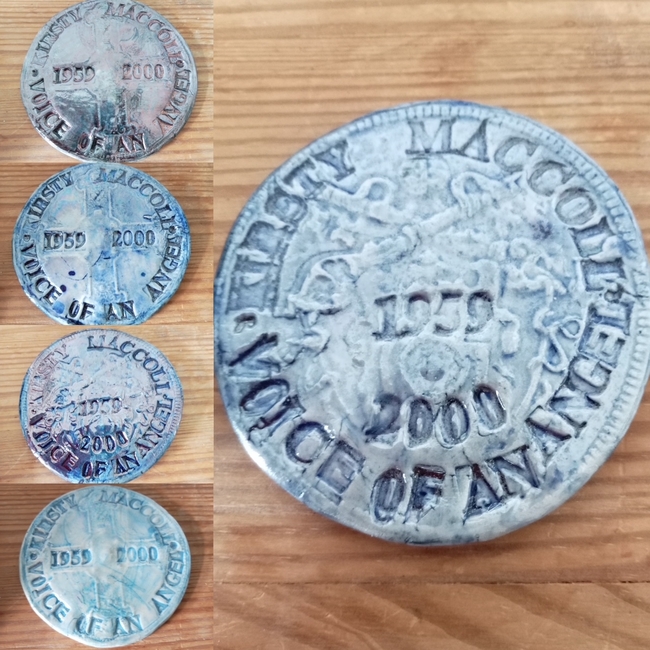 The Music Fund for Cuba was established in memory of British singer and songwriter Kirsty MacColl, whose love of Cuba, its people, and music inspired the founding of the charity.
Kirsty would have turned 64 on 10 October 2023, and every year around her birthday, friends, family and fans meet at Kirsty's bench in Soho to mark the date, sing songs and remember the singer.
This year, Kirsty's fan club also held an auction of five medallions which raised £280 for the Music Fund for Cuba. The medallions were created in memory of Kirsty by her friend and artist Phillip Hardaker, and were auctioned together with a copy of a piece she had written about Philip in 1997.
You can read more about Kirsty MacColl and the Music Fund for Cuba here.
---