Viva la Educación containers arrive in Cuba
MFFC news | credit: by Natasha Hickman on: Friday, 30 June 2023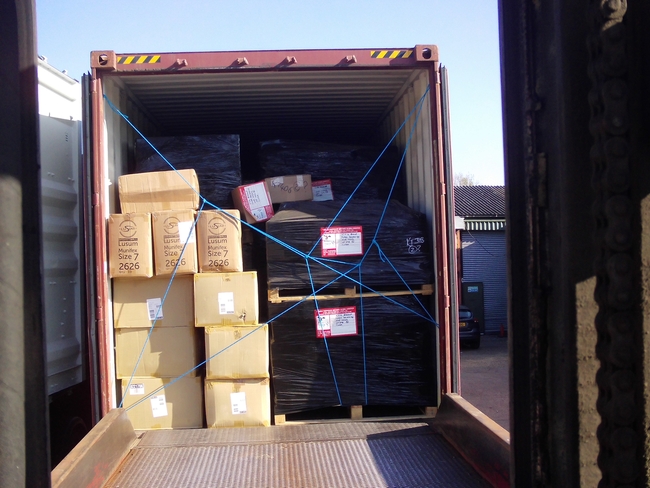 The two shipping containers packed full with material aid for Cuban schools arrived safely in the Port of Mariel, Havana, in June. The contents are currently being sorted and packed ready for distribution across Cuba where they will go to schools and colleges as well as to the teaching union.
The autumn edition of CubaSí will carry a full report on the appeal and the distribution of the aid.
Niurka Gonzalez Obrera, General Secretary of the Cuban teachers Union, SNTECD, wrote a message of thanks: "I am writing to thank you for sending the two containers which have now arrived at Mariel. The items will be invaluable to our boys, girls and teachers who are infinitely grateful. We have always appreciated your friendship and solidarity with the Cuban people and in particular with the SNTECD and its more than half a million members. Thank you for your efforts, your work, support and solidarity. Thank you for your friendship."
The containers also contained musical instruments, ballet shoes and dance wear. Anett Rodriguez, on behalf of the Cuban Ministry of Culture, thanked "all the British friends, institutions and organisations who have contributed with this donation to support the culture sector with dance and fine arts materials." The items will be used both in specialist arts schools and children's workshops in community-based arts centres (casas de cultura).
"The musical instruments and accessories will also be a very necessary contribution for the teaching of music, as well as for the work of the Miramar Theatre, an institution that in particular has benefited from the cooperation of the Music Fund for Cuba, which for many years has supported its development.
"To all those involved in this noble work of solidarity and love, of brotherhood between peoples, we thank you for your support and dedication to Cuba" she said.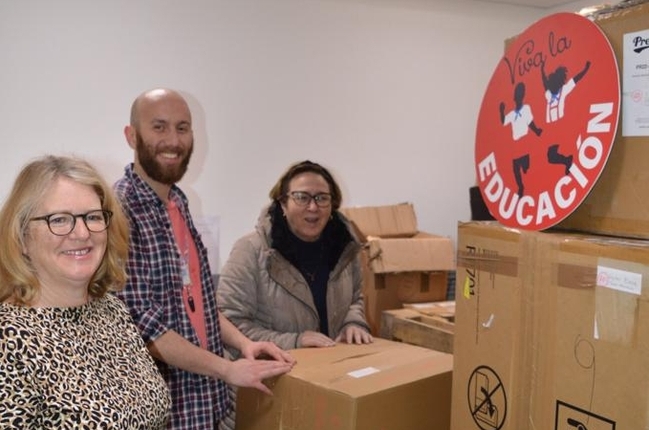 ---