VIP Fundraising Reception and Concert
MFFC news | credit: Part of the Cuba50 celebrations by Natasha Hickman on: Tuesday, 23 June 2009
Origional source: Click here for original article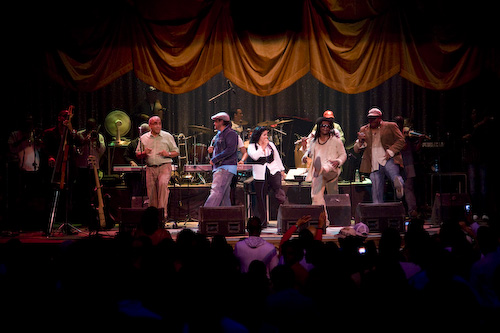 A special charity fundraising evening in aid of the Music Fund for Cuba at the Barbican Centre, London

Sunday 28 June
5.30-7pm: VIP reception with Dr Aleida Guevara (daughter of Che)
plus other special guests from Cuba
7.30pm: Live concert featuring top Cuban groups Los Van Van and Yoruba Andabo

Enjoy complimentary mojitos, enjoy the free music stages during the day from 2pm, and hear from special guests including Dr Aleida Guevara before enjoying the live concert featuring some of Cuba's top stars in the evening.
The weekend is the highlight of the Cuba50 festival which is the biggest celebration of the 50th anniversary of the Cuban Revolution this year outside Cuba!
From 5.30pm on Sunday 28 June a special charity fundraising reception will offer the opportunity to meet and hear from guest speakers including Dr Aleida Guevara, daughter of Che, and other special guests from Cuba including performers from the evening concert, while enjoying Cuban cocktails supplied by Havana Club Rum.
Tickets for this special evening are priced £50 each and include a seat for that evening's concert featuring top Cuban artists.
Tickets £50 each - include evening concert and reception
Contact 020 8800 0155 to book tickets.
Lines open Monday - Friday 10am - 5.30pm
---