Kirsty MacColl justice campaign suspended
MFFC news | credit: by Natasha Hickman on: Monday, 14 December 2009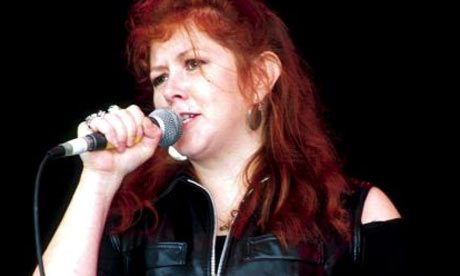 The family of Kirsty MacColl, in whose memory the Music Fund for Cuba was established have suspended their Justice for Kirsty campaign. A full report from the Guardian newspaper is reprinted below.

The family of Kirsty MacColl has suspended their Justice for Kirsty campaign, which sought a judicial review of the singer's death in a 2000 boating accident. Campaign officials said they were "not able to bring any more pressure" to Mexican authorities, who recently closed their investigation.
Representatives for Justice for Kirsty said that they had achieved "most" of their aims, raising funds for MacColl's mother's legal fees and spurring Mexican officials to reopen the case in 2004. According to a statement, police collected new statements and witness affidavits but have now "closed their case file on Kirsty's death, and regard this as the end of the matter".
Born in Croydon, MacColl is best known for the 1987 Christmas hit, Fairytale of New York, recorded with the Pogues. She also appeared on tracks with the Smiths, Talking Heads, and Happy Mondays, and had solo success with cover versions of the Kinks' Days and Billy Bragg's A New England.
MacColl died aged 41, during a holiday in Cozumel, Mexico. While diving with her family, MacColl was struck by a speedboat owned by supermarket millionaire Guillermo González Nova. Nova's deckhand, Juan Jose Cem Yam, was found guilty of culpable homicide in 2003 but under Mexican law was permitted to forgo jail time by paying a fine, of around £61, and about £1,325 in damages, a figure based on his wages. Certain witnesses have disputed Cem Yam's involvement, claiming that he was paid to take blame for the incident.
Justice for Kirsty was spearheaded by the singer's mother, Jean MacColl, who said she will continue to raise awareness of the campaign's aims "in a personal capacity". The organisation thanked its supporters, highlighting the contributions of Billy Bragg and the Pogues, and pledged to distribute the group's remaining funds to "charities of which Kirsty would have approved". These are Casa Alianza Mexico, which cares for homeless children and people at risk in Mexico, and the Music Fund for Cuba, of which MacColl was a strong supporter.
---